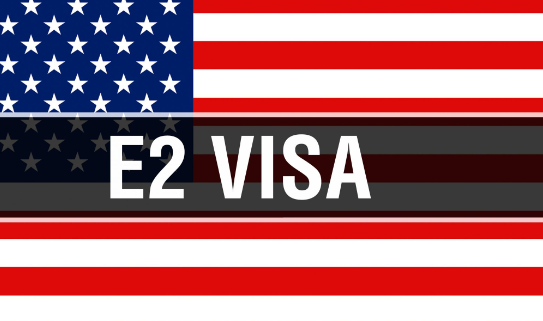 E2 Visa Franchise: Paving the Way to U.S. Business Ventures
The E2 visa is an essential tool that allows investors and entrepreneurs to live and work in the United States of America. This visa is specifically designed to encourage business development and has helped many people turn their entrepreneurial dreams into a reality. However, obtaining an E2 visa can be a complex process, requiring extensive documentation and proof of investment. This is where an E2 visa lawyer comes in. In this blog post, we will discuss the importance of having an E2 visa lawyer on your side to achieve entrepreneurial success in the USA.
1. Essential legal expertise:
The E2 visa application process can be confusing and overwhelming for any entrepreneur. You need someone who has a deep understanding of the legal requirements to obtain an E2 visa. An E2 visa lawyer has years of experience helping entrepreneurs navigate the intricacies of the E2 application process and can guide you to meet all of the visa requirements successfully. They can help with filling out forms, preparing documentation, and coordinating with the US consulate to make sure there are no errors.
2. Up-to-date knowledge:
An E2 visa franchise lawyer not only has deep legal know-how but also stays up-to-date with the latest visa policies and laws involving US immigration. They can inform you about any changes to the E2 visa process, laws, or policies that might affect your application. Also, they have access to the latest information that you may not be aware of. Therefore, hiring an E2 visa lawyer can make the application process hassle-free for you by providing updated information and guidance.
3. Cost-effective:
Many people assume that hiring a lawyer will be more expensive than handling their E2 visa application themselves. However, E2 visa lawyers help prevent any unseen missteps or errors that could lead to delays, denial, or even litigation. This means that they can save you both time and hassle down the road. Not to mention, the peace of mind you can receive from knowing that your application is in good hands.
4. Better chance of approval:
The rejection rate for E2 visa applications isn't low, especially for people who apply without professional legal guidance. A lawyer can help you prepare a stronger application, and thus, increase your chances of approval. E2 visa lawyers can assess your business eligibility, investment numbers, and financial documentation to ensure that they exceed the minimum criteria set by the visa. They can help you meet all of the essential requirements, provide you with a well-structured business plan, and make sure that your application is complete. All of this can significantly improve your chances of obtaining an E2 visa.
5. Access to other legal services:
E2 visa lawyers do more than just E2 visa applications. They can also provide other relevant legal services, including tax, corporate law, contract law, real estate, and employment law, that can help you establish your business in the USA. This access to diverse legal services can prove to be an invaluable resource for entrepreneurs, and can benefit you in the long-term.
In short:
Applying for an E2 visa can be a complicated process, and it's not something that you should attempt alone. If you are serious about making the leap to establish a business in the USA, then hiring an E2 visa lawyer is essential. They can provide you with expert legal guidance and help you navigate the E2 visa application process. With their support, you can focus on growing your business and enjoy all of the entrepreneurial opportunities that the USA has to offer.