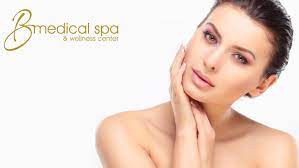 Relax, Recharge, and Renew: The Benefits of a Medical Spa and Wellness Center – B Medical Spa
When it comes to taking care of your health and beauty needs, medical spas are a convenient and comprehensive solution. While many people associate medical spas with cosmetic procedures, these centers offer a wide range of services that go beyond traditional beauty treatments. If you're looking for a place to address multiple health and beauty concerns under one roof, consider visiting a medical spa like B Medical Spa. Here are some of the benefits you can expect:
Treatment of Various Conditions
Medical spas are equipped to address a variety of skin and body conditions. Whether you're dealing with acne, skin discoloration, broken capillaries, cellulite, or signs of aging like wrinkles, a medical spa can provide effective treatments tailored to your specific needs. With their expertise and advanced technologies, they can help you achieve the desired results and improve your overall well-being.
Affordability
One of the advantages of medical spas is that they offer a range of services at a more affordable price compared to traditional medical or beauty establishments. From massages and facials to body treatments like microdermabrasion and laser hair removal, you can get comprehensive care without breaking the bank. This affordability makes it easier for individuals to access the treatments they need in one convenient location.
Customized Treatment Programs
At a medical spa, you can expect personalized treatment programs designed to address your unique needs. The professionals at B Medical Spa will assess your condition, consider your age, any specific concerns, and develop a tailored program to deliver optimal results. Whether you're a teenager struggling with acne or an adult looking to improve skin texture or lose weight, the medical spa will create a plan to help you achieve your goals effectively.
Part of a Wellness Program
Medical spas can also play a crucial role in your overall wellness program. They offer services and treatments specifically designed to support your health and well-being. Whether it's through therapeutic massages to relieve stress, body treatments to promote detoxification, or weight loss programs that incorporate nutrition counseling, a medical spa can be an integral part of your holistic wellness journey.
Conclusion
When it comes to relaxation, rejuvenation, and improving your health and appearance, a medical spa and wellness center like B Medical Spa is an excellent choice. With their wide range of services, personalized treatment programs, affordability, and focus on overall well-being, medical spas provide a comprehensive solution for your health and beauty needs. Take the step towards enhancing your well-being by visiting a medical spa today and experience the transformative benefits they offer.