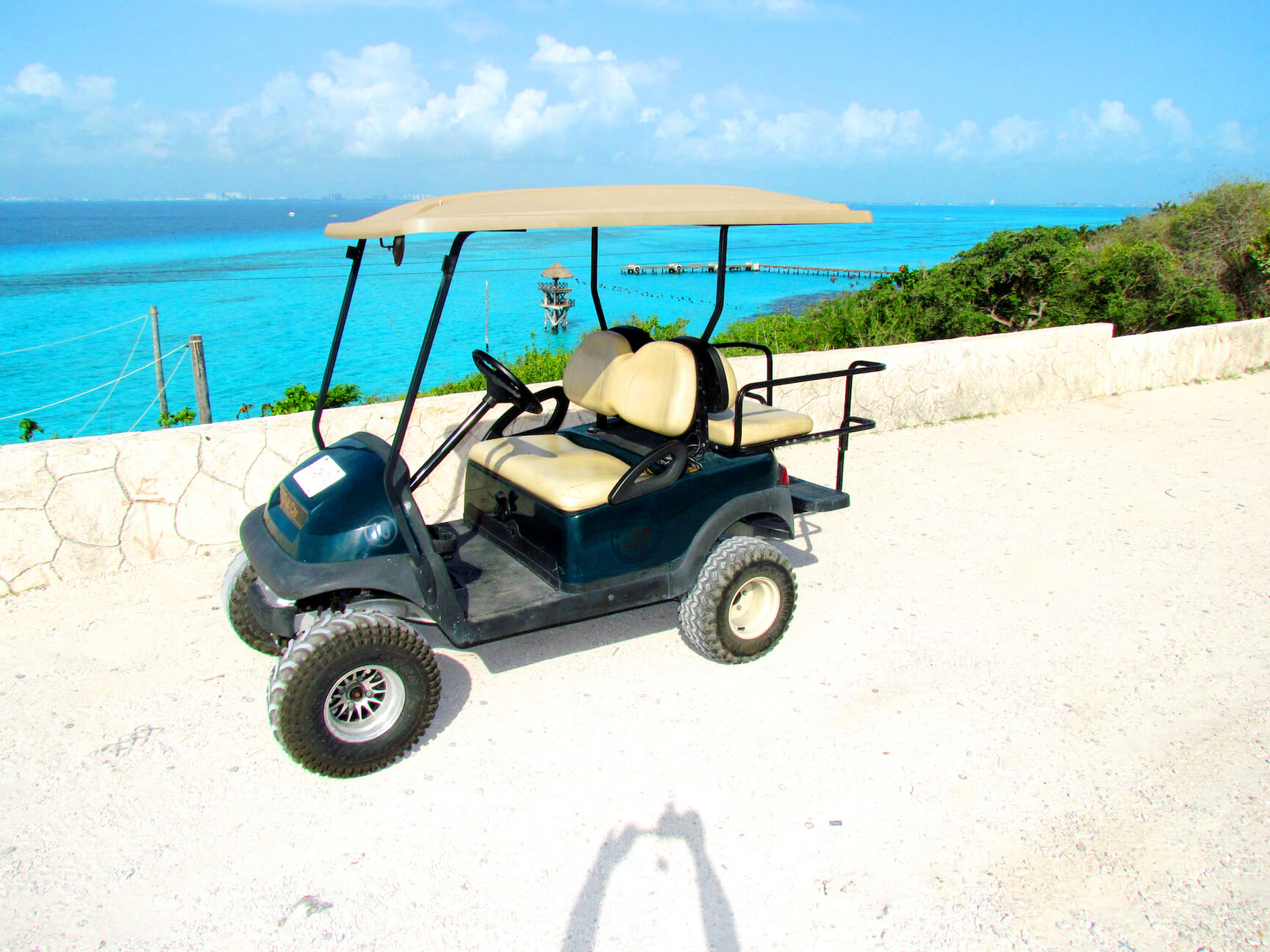 Unlock the Charm of Isla Mujeres: Rent a Golf Cart and Cruise the Island
Isla Mujeres, the "Island of Women" is located off the coast of Cancun, is a dreamy destination blessed with pristine turquoise waters and beautiful beaches, along with a rich culture and history. With exciting activities, lively nightlife, and notable landmarks, there is so much to see and experience. One fantastic way to make the most of your visit to Isla Mujeres is by renting a golf cart. In this article, we detail how to explore Isla Mujeres in style and make the most of your trip.
Why Rent a Golf Cart?
The Island measures just 5 miles long and half a mile wide, and with most of the tourist attractions concentrated around the North Beach, It's effortless to explore the region through a golf cart. It gives you ultimate flexibility, saves money, and takes you anywhere anytime. It's the perfect way to feel like a local, enjoy the open-air, and take in the ocean breeze as you cruise along the coastline.
Reserving a Golf Cart
Rental options are abundant and readily available all over the Island. Renting a golf cart typically costs around $60-$90 USD per day depending on the rental company, cart model, upgrades, and duration. Make sure to read the terms carefully, check the condition of the vehicle before renting, and do not forget to bring a valid driver's license. Payment methods can be cash, debit or credit card at the rental companies.
Best Places to Explore with Your Golf Cart
Isla Mujeres boasts of many breathtaking sights and hidden gems, and renting a golf cart opens the possibility of discovering something new at every turn. A few places worth exploring with your golf cart are Playa Norte, the Island's most famous beach, Garrafon Reef Park, a world-renowned spot for swimming, snorkeling, and diving, Punta Sur, which offers a majestic cliff panorama of the Caribbean sea, and El Centro, the vibrant downtown area with a wide range of bars, restaurants, and shops.
Safety Measures While Driving a Golf Cart
As with any mode of transportation, safety should be a top priority while driving a golf cart. Keep to the right, obey the speed limits, and always wear your seatbelt or helmets. The Island's roads are generally safe, but always stay cautious, especially during peak tourist seasons when the streets get busy.
In short:
golf cart rentals on isla mujeres is an experience like no other. It is flexible, affordable, and the best way to immerse yourself in the Island's beauty and culture. There has never been a better time to rent a golf cart and take the adventure into your own hands. So, rent a golf cart, hit the road, and discover everything that Isla Mujeres has to offer!